Life Upgrade
Life Upgrade's unique energy transmission supports the process of both personal and planetary awakening. Attune to the New Frequency and get the upgrades, activations and insights you require to make the shift.
Read more…
Use your intuition to navigate around this website and be guided as to which transmission/broadcasts to listen to and which exciting events to attend.
Follow your heart's calling, and find yourself receiving exactly what you need, when you need it!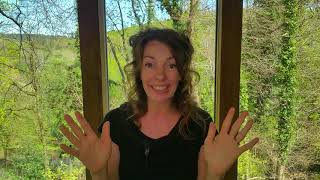 This 6 part series will guide you through the process of awakening your healing hands for both personal and planetary transformation.
Watch now
This is a powerful time in the history of humanity and much of the lost power of the wisdom keepers and healers is now to be returned.
This transmission will encourage a deeper connection to yourself, to the healer within, and to the power you have to help heal our collective relationship with our planet and beyond.
Read more / Listen now
Together we are stronger. Through this meditation process you will be guided to the very heart of you. It is from this newly activated, awakening space that you can become a channel for the light and serve as grace in action.
Read more / Listen now
This meditation will help you to deeply relax and give reassurance on a cellular level – boosting immunity and injecting positivity.
You will be invited to be a powerful witness in helping to ground vital light-energy, for healing and transformation.
Read more / Listen now
Our human experience is not to suffer, it is to see where suffering is and to allow grace to flow into that place. Our journey should not be one of fear, our opportunity is to see fear in ourselves and others and to allow grace to flood in and dissolve that fear.
Grace is the power we need right now, it is the greatest power we have.
Read more / Listen now
Tune in to a Language of Light activation of your Inner Knowing.
The power to see, sense and know truth will become increasingly valuable through these challenging times of conscious evolution. Learn to trust your intuition and know that you and others are purposefully connected through our shared humanity.
Read more / Listen now
Tune in for this potent Language of Light activation.
The power of a New Earth is awakening. This brings with it many new possibilities; many new ways in which we can operate as beings of a more multidimensional nature. The truth is that we cannot awaken until we know who we are and where we have come from.
Read more / Listen now
The grids of power are now fully active, and working with them consciously is the task in hand.
Learn to access the highest possible octave of resonance, the greatest grids of power and the highest frequency of intuitive guidance. It is by accessing this that we will rise. The Opal Light Codes activation is here to support this.
Read more / Listen now
The powerful light of the ascension process is guiding a new awakened world into reality. Energetic support and frequency upgrades will help you ride this transformational tidal wave of change.
New energies are ready to flood our collective consciousness and guide us through these challenging and changing times. Open your heart and mind and receive the messages encoded with the light.
Read more / Listen now
Are you ready for the Sapphire Light Codes Activation?
Powerful energies are coming to our planet each and every day now – supporting us, and lifting us up through challenging times here on Earth.
These energies are purposeful; they are the light codes of ascension and whilst it may take time to see their transformational power in clear and obvious ways, have no doubt that change is happening.
Read more / Listen now
5 minutes per day (over 21 days) to super charge your life!
Unique transmissions, connecting you ever more deeply with the powerful energies of this transformative time.
Feel inspired, uplifted and deeply nourished each day.
More Daily Wake-Up Calls
Would you like to supercharge your hands for self-healing and more? We are offering a 6 day, one hour each day online event – and it's absolutely free. Through a series of video sessions you will receive 6 'Hands of … Continue reading