Life Upgrade
Tracy is the transceiver of Life Upgrade's unique energy transmissions which support the process of both personal and planetary awakening. Attune to the New Frequency and get the upgrades, activations and insights you require to make the shift.
Read more…
Use your intuition to navigate around this website and be guided as to which transmissions to listen to and which exciting events to attend.
Follow your heart's calling, and find yourself receiving exactly what you need, when you need it!
Recent Broadcasts Available Now
This anchoring activation, light-language transmission supports access to the guiding network of light, gifting you a re-coding of your original physical blueprint. This powerful process initiates a new phase of embodied living here on Earth, guiding the nu-human into being!
Uplifting, empowering, healing and deeply transformational!
Read more / Listen now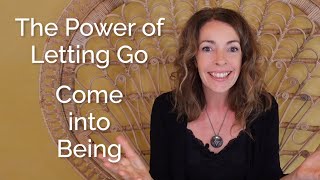 Can you feel the intense energies at the moment? Would you like to simply observe instead of attaching narratives to your feelings? Discover a deeper inner power and hold space in the present.
Watch now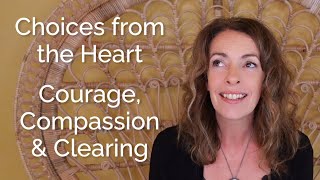 Do you want to rise in power and create a new world? What choices will you make? What are you prepared to accept, or ready to let go of? The process can be stressful and challenging as you learn to align with your guiding inner wisdom.
Watch now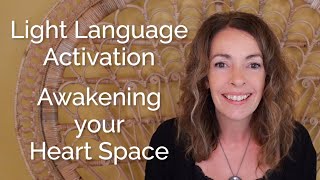 This video supports your inner work and will help you bring in more light. Come into your heart space to support yourself through this time of change. Light language can help you drop into your heart more easily and release old conditioning.
Watch now
A beautiful immersive experience where you can relax, recode and recharge; accessing the uplifting, empowering and regenerative incoming energies of the New Earth.
Simply tune in, rest back and feel the light-codes of information wash over you; helping you to let go of who you are not and gently open your awareness to the depth of who you truly are as a multidimensional being.
Read more / Listen now
Transmissions to guide and support the transition to a New Earth.
Tune in for the latest Awakening codes, Energetic Upgrades, Activations and Light Language transmissions – supporting Ancestral Re‑patterning, Collective Re‑coding, Karmic Release, Parts Integration, Grid‑work and more.
Read more / Purchase
This beautiful transmission will gently guide you into a peaceful, sacred space. Bringing you new information as an energetic download, light-coded activation and light-language blessing of peace to support you into wholeness.
Read more / Listen now
Oozing with juicy insights for your awakening journey. This will certainly get you on track, inspire you to let go and trust, as well as giving clarity for those uncertain moments.
A Light-coded activation that just keeps giving, as well as a beautiful light-language blessing to guide you on your way.
Read more / Listen now
Powerful incoming energies bring the potential for deep healing and transformation on all levels. We are called into super-position to anchor this purposeful golden light into the physical body.
With light-code activation and light-language transmission, this is one to listen to many times as it will support you through changes and challenges.
Read more / Listen now
This powerful heart activation will support you to elevate your personal energy field to a higher level, bringing a greater sense of peace, connection, and belonging.
A light-coded activation sequence which will keep giving for quite some time.
Read more / Listen now
A Global Network of Light meditation, with all the latest insights, activations and energetic upgrades - bringing you together in sacred union.
This powerful broadcast to unite and anchor the light for personal and planetary transformation contains a light-language blessing, opening the heart and aligning you as a conduit for New Earth.
Read more / Listen now
Deep personal clearing of karmic and ancestral patterns to support our collective evolution. With supporting activation sequence and light-language transmission.
If you're feeling exhausted, weighed down, or overwhelmed then this will help - though there are benefits for everyone here.
Read more / Listen now
5 minutes per day (over 21 days) to super charge your life!
Unique transmissions, connecting you ever more deeply with the powerful energies of this transformative time.
Feel inspired, uplifted and deeply nourished each day.
More Daily Wake-Up Calls
The intense energetic roller coaster of transformation here on our beloved planet is taking everyone for a ride whether they like it or not. Earlier adopters on the path of awakening made their choice to embrace the inevitable changes and … Continue reading
Life Upgrade TV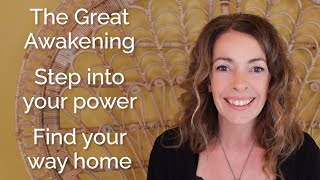 Awaken your Hands of Grace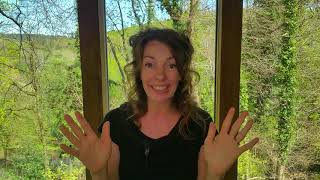 The Mark Attwood Show - part 1
Recent Blog Articles