Life Upgrade
Life Upgrade's unique energy transmission supports the process of both personal and planetary awakening. Attune to the New Frequency and get the upgrades, activations and insights you require to make the shift.
Read more…
Use your intuition to navigate around this website and be guided as to which transmission/broadcasts to listen to and which exciting events to attend.
Follow your heart's calling, and find yourself receiving exactly what you need, when you need it!
An experiential journey into what it means to embody the wisdom of sacred sovereignty at a time when the structures of the old world are crumbling.
Discover grounded, practical day-to-day ways to build resilience, restore balance; naturally bringing you into a place of authentic, purposeful living.
1st July 2021
Read more / Book your place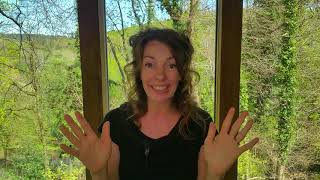 This 6 part series will guide you through the process of awakening your healing hands for both personal and planetary transformation.
Watch now
What blocks your power to rise?
Through this newly activated gateway we invite you to enter a very deep karmic pool and swim through layers of ancestral memory, recoding and awakening.
Read more / Listen now
Upgrades of energetic information are here to support the evolution of human consciousness. This high-frequency coded information is new, it has not entered the consciousness of the planet before and can take time to integrate fully.
Receive regular transmissions into your energetic body. Let it filter through, enriching your life as you Enter the New.
Read more / Listen now
There is nothing that you cannot achieve as the creative power of the cosmos is available to you, here and now.
The power you have is increasing, it is increasing every day. But how will you embody this richness, the higher qualities being offered?
Read more / Listen now
We are humble servants to a guiding force, much greater in power and potential than anything we can easily imagine. Humble servants of a great intelligence which supports all life here on our beloved planet.
Align and be part of a great awakening.
Read more / Listen now
As the coded light transmission continues to pour into our beloved planet at this transformational time, we are called together to open our hearts and receive the initiation of the Golden Heart.
Read more / Listen now
The network of light is growing stronger each day, and you are called to take your place. There has been a recent increase in available energy and the latest activations are now available for you to receive.
Let's join together, plug into the power grid of grace in action and get all the latest upgrades. This will be potent and transformational.
Read more / Listen now
This is a powerful time in the history of humanity and much of the lost power of the wisdom keepers and healers is now to be returned.
This transmission will encourage a deeper connection to yourself, to the healer within, and to the power you have to help heal our collective relationship with our planet and beyond.
Read more / Listen now
Together we are stronger. Through this meditation process you will be guided to the very heart of you. It is from this newly activated, awakening space that you can become a channel for the light and serve as grace in action.
Read more / Listen now
This meditation will help you to deeply relax and give reassurance on a cellular level – boosting immunity and injecting positivity.
You will be invited to be a powerful witness in helping to ground vital light-energy, for healing and transformation.
Read more / Listen now
5 minutes per day (over 21 days) to super charge your life!
Unique transmissions, connecting you ever more deeply with the powerful energies of this transformative time.
Feel inspired, uplifted and deeply nourished each day.
More Daily Wake-Up Calls
The Time is Now! An evolution in human consciousness is underway. Life Upgrade provides support, inspiration and guidance to help you navigate your way through this transformational time and find your way home – to the very heart of You. … Continue reading
Upcoming Events