Return of the Light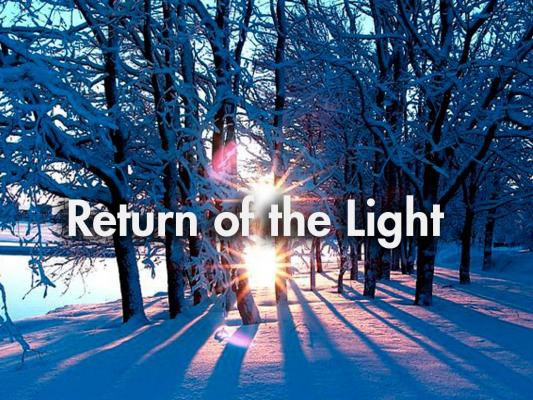 A very special event - calling you to take your place at this most auspicious and festive time. There will be no replay for this broadcast - so make sure you register and put the date in your diary now - you won't want to miss it!
This promises to be a magical get-together of Light-weavers; being present to this moment whilst preparing for what is to come. A unique activation awaits you, and also some important insight into the next wave of ascension and the work you are ready to do.
Let's join as One to celebrate the Return of the Light.